Here at TMMS-Tenerife, we pride ourselves in providing our customers with the best holiday destinations possible. Many people that go on holidays on the island come here to see Tenerife – in this blog, we will provide you with a list of places to stay and tell you what to do once you get there.
Holidays in Tenerife – Where to Stay?
Before deciding what to see on a holiday, decide on a place you want to stay in. There are a couple of areas on the island popular with tourists and locals alike – we're looking into a couple of them below.
Los Cristianos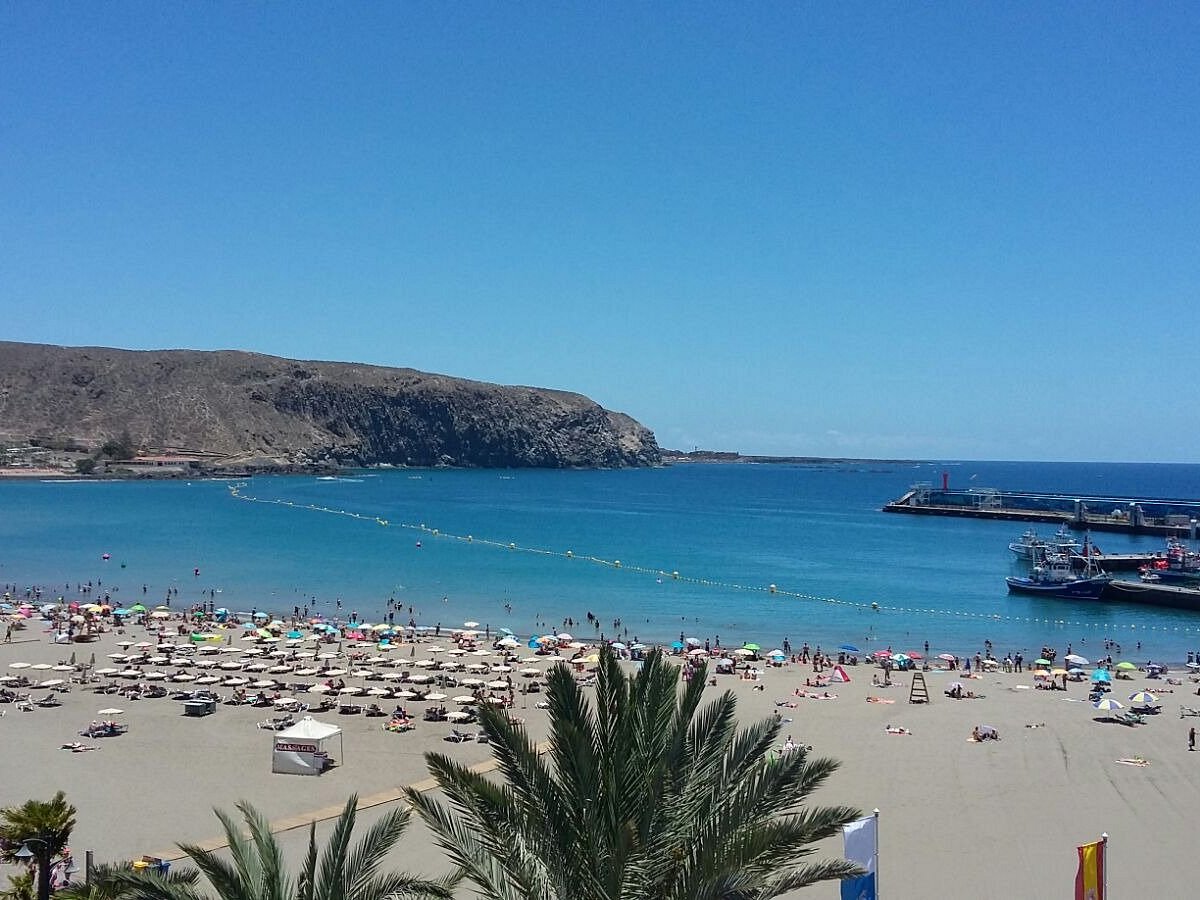 Without a doubt, Los Cristianos is famous for its beach. Dubbed "Playa de Los Cristianos" in Spanish, it means "the beach of Los Cristianos" and it is certainly worth seeing. The area here is constantly full of tourists swimming in the ocean, walking around, or just relaxing, so everyone is sure to find their jam. Don't want to go fo a swim? Feel free to enjoy delicious food, ice cream, or bubble waffles!
Contact us to rent an apartment in Los Cristianos today!
Costa Adeje
Costa Adeje is famous for its world-renowned water park: Siam Park is located here, just a couple of minutes away from the bus station.
Aside from the water park, the city offers opportunities to explore some of the most beautiful beaches including the heart and soul of Costa Adeje Playa Fanabe and others, animal lovers will find themselves in the last wild jungle in Europe as the Jungle Park is not far away, those who wish to sail away will be presented an opportunity to sail away to see whales or dolphins, and shoppers will find their jam in the Siam Mall.
We have written about the water park in Costa Adeje before, so make sure to have a read or book your stay in our beautiful one-bedroom apartment in Costa Adeje instead.
We usually have many apartments in Costa Adeje, so don't miss out on your chance to stay on this side of the beautiful island of Tenerife!
Los Gigantes
We would be ashamed if we wouldn't mention Los Gigantes. Famous for its beautiful cliffs, it is one of the most charming towns in Tenerife as a whole. We have many availabilities of apartments for rent in Los Gigantes – contact us to book an apartment today!
If you're visiting Los Gigantes, don't forget to visit our office too.
Playa de la Arena
Playa de la Arena is an exotic urban beach with dark black sand. The sand is black because of volcanic ash. Want to rent an apartment in Playa de la Arena? Contact us today.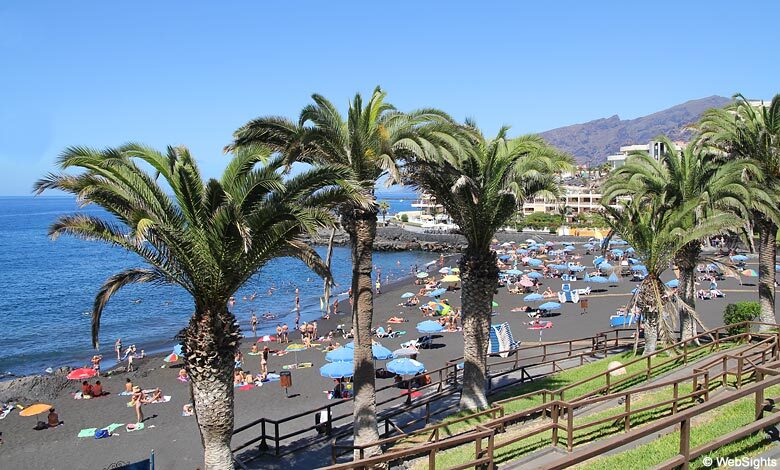 There are other places that you can stay in, but we will reserve those for our upcoming blogs. Stay tuned and explore the things you should see on the island instead!
What to See in Tenerife?
After you've decided where you will be staying, it's time to round up places for exploration as well. We have prepared a couple!
Places Worth Visiting in Los Cristianos
Without a doubt, one of the main thing you can't miss out on when in Los Cristianos is its beach – mention Playa de Las Americas to anyone passing by, and you will be directed to one of the most beautiful places on the island. You will not regret it!
Visitors to Los Cristianos can use the place on the island to learn surfing skills, see dolphins or whales and have a swim, snorkel with turtles or enjoy Tenerife's sky at night with stargazing and a dinner available to them too.
Another thing to keep in mind is that Los Cristianos is one of these places on the island that lets you enjoy fresh Indian, Turkish, Chinese, or Spanish food or ice cream. Did we mention that the place is also famous for its bubble waffles? Make sure to visit the Oops Bubble Waffle Cafe on your way to Los Cristianos too!
Places to See in Costa Adeje
We have already mentioned that Costa Adeje has the biggest and the most highly-rated water parks in Europe, but this place on the island has so much more to offer. From hidden gems in natural reserves like the Barranco del Infierno to Aqualand (another water park found on the island), everyone will find something that they're interested in.
We suggest you visit Aqualand or Siam Park if you're traveling with kids (you may need the fast pass to not stand in the queue for long), if you're interested in shopping, go wander around in the Plaza del Duque shopping mall known for its futuristic architecture and designer stores, or explore the Jungle Park if you're up for an adventure!
Of course, we would be ashamed to not mention the Teide National Park. It's a beautiful place to visit and to hike on, but bear in mind that before your visit you will need to show a permit as people are only permitted to climb to a certain height without one.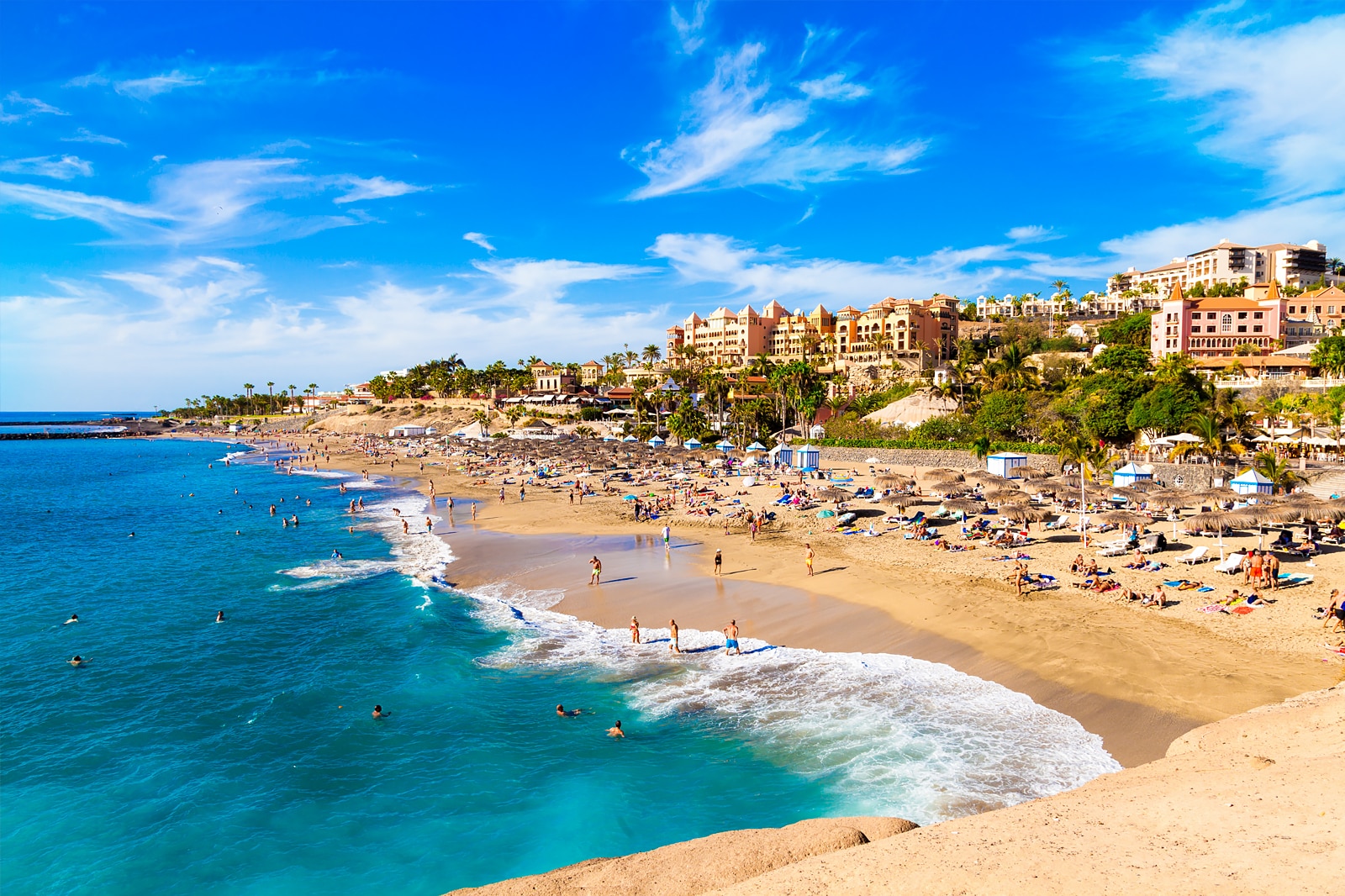 After you've explored everything that Costa Adeje has to offer, it's time to move on to Los Gigantes..
Places to See in Los Gigantes
One of the first things you will hear about when you mention Los Gigantes are its gigantic cliffs – after all, there must be a reason why an area must be called "gigantic!" Whether you arrive here by car or by bus, there's always something to be amazed with. But cliffs aren't the only object that Los Gigantes is famous for – far from it.
The beach of Los Gigantes is a frequent attraction point for tourists and the city also has a unique viewpoint from which you can admire the beautiful cliffs called Archipenque – find it net to the main road between Tamaimo and Puerto de Santiago.
Don't forget that Puerto de Santiago has some of the world's most beautiful natural pools as well – this place is perfect for those who would like to go for a swim.
If you're feeling adventurous, on this side of the island you can also go for a snorkeling trip – to order one, contact us.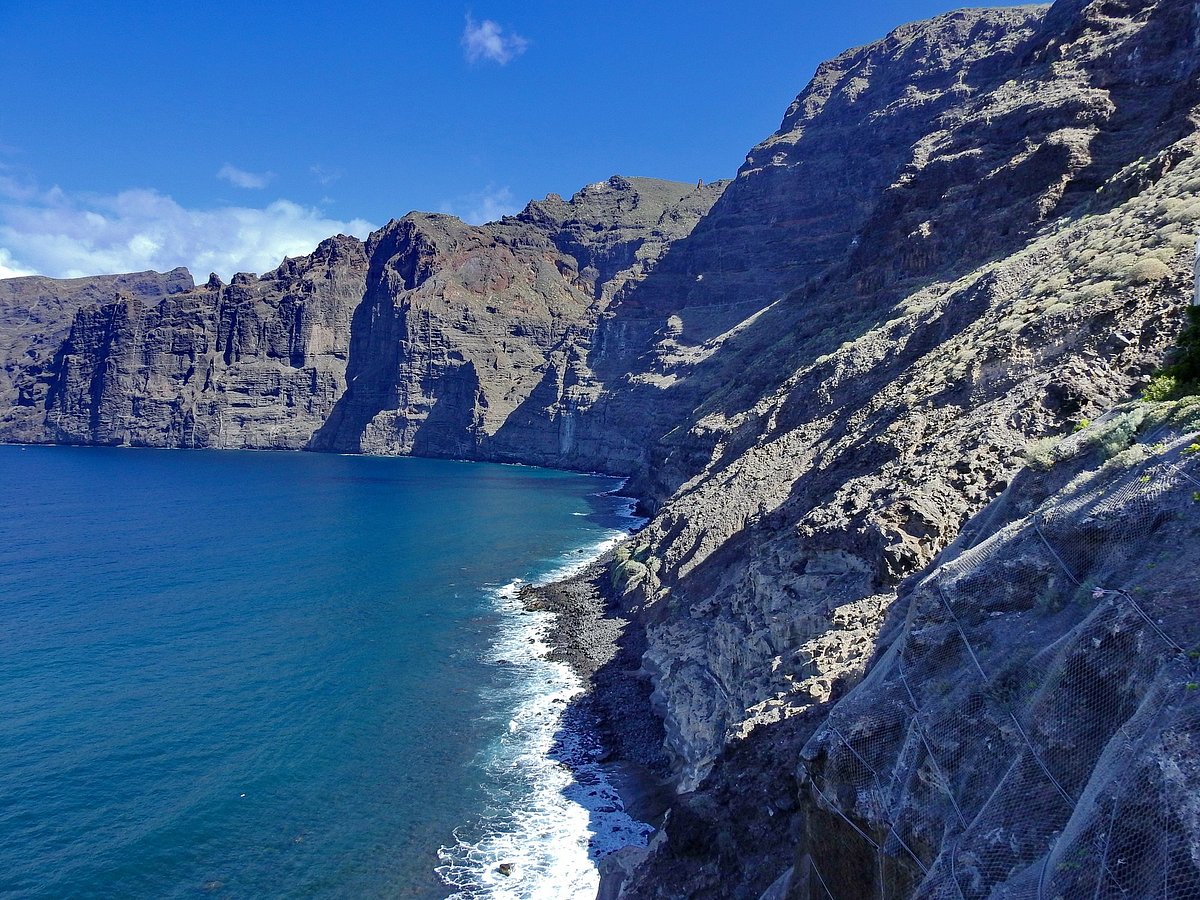 Last but not least, we would like you to explore a list of places worth visiting in Playa de la Arena.
Places to Visit in Playa de la Arena
Playa de la Arena is an ideal place to learn water sports. Whether you want to go snorkeling or are eager to learn water surfing, Playa de la Arena is perfect for you!
Contact us today to order a trip to these destinations! Don't forget to rent a car if the destination is far for you, and do explore our accommodation offers as we update them frequently.
Until next time,
The staff over at TMMS-Tenerife.