Siam Park in Tenerife is the most highly-rated water park in the world. Siam Park is the best water park in the world according to TripAdvisor – it has opened its doors to visitors back in 2008, and it's one of the gems of the island of Tenerife. We'll help you explore this gem if you just contact us or book your trip to Siam Park directly here. Alternatively, you can visit our office in Tenerife and reach out directly. But what's so special about it? Find out in this blog!
Ask anyone who visited Tenerife at least once in their lifetime – you will surely hear Siam Park being mentioned!
Siam Park is one of the most famous attractions for children, young people, parents, and elders alike – the park has 3 areas: one in which you can relax, one to spend time with family, and one for adrenaline junkies.
For those who want to relax, Siam Park offers a river, a beach, a champagne club, an entire Sea Lion island, and also a floating market.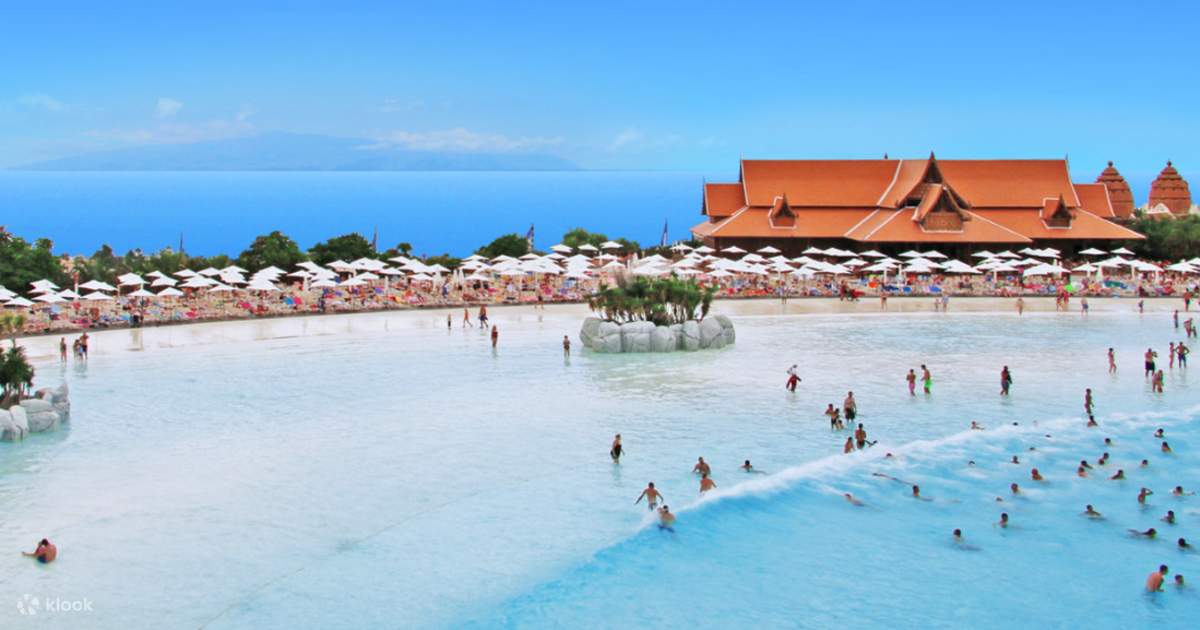 The Mai Thai River
Have you heard of the river full of Thai people in Tenerife? Do you know what's it called? "What?", – we hear you saying. Those who frequent the island will surely know the answer – that's the Mai Thai river!
The Mai Thai river is a source to relax for many – in the tropical river running through the park, people can relax and enjoy the exotic views of the park. The water temperature is just about right with 24 degrees celsius, so it's a great way to relax and unwind after a long day of tedious work! What are you waiting for? Grab your tickets now!
The Siam Park Beach
The Siam Park is also widely renowned for its beautiful beach. On the beach, there's always quite a lot of people swimming, having fun, or just wandering around. The beach is a frequent stop for those who didn't yet try the attractions, or those who are waiting for their friends and are in the mood to go for a swim. Some say they haven't seen water this blue for a long time and we would have to agree with that – the beach is absolutely astonishing and a must-visit for anyone going to Siam Park at any point. Such a beach is also exclusive to Siam Park alone, so make sure to pay it a visit!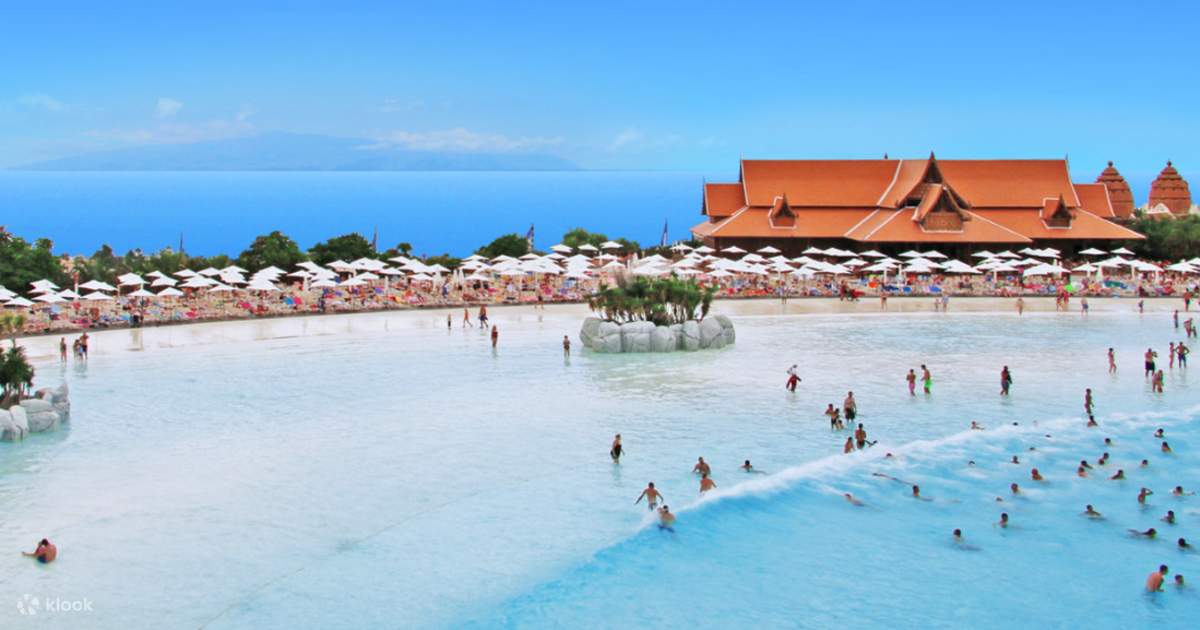 A Floating Market
Have you heard about the floating market in Siam Park? We sure did. The purpose of the floating market in Siam Park is to transport you to a typical Thai village where you can buy snacks, sunscreen, or something to take back home to your dear ones. As with everything in Siam Park, the way to this floating market is absolutely astonishing – the prices here are a little bigger than usual, though, so keep that in mind, but other than that, make sure to grab a few snacks on your way home!
Summary
In this blog, we've provided you with a couple of attractions you should explore in Siam Park the next time you visit the island. When's the next time you plan to visit Siam Park? Visit our office and tell us, and we may as well have a surprise for you! Alternatively, you can book the excursion online.